The new set of TGA regulations bound to set restrictions on promoting certain health and skincare products online came as a shock to brands and influencers involved in the lucrative influencer marketing industry.
While the changes did introduce new guidelines preventing influencers from posting testimonials for paid therapeutic products, the code does not ban influencers from endorsing or promoting a product in exchange for payment or gifts.
The bottom line is, as long as the endorsement/promotion adheres to the rules set out in the TGA Code, nothing much has changed. Read on so we can walk you through the things you need to know to proceed with your engagement in marketing campaigns smoothly.
First things first, what makes a product Therapeutic?
Influencers should have a clear grasp of what the product is before engaging in any marketing campaign. And because Therapeutic Goods are not ordinary items of commerce, the TGA clearly defines what products this new regulation covers:
Medicines – including prescription, over-the-counter and complementary medicines, such as paracetamol and echinacea
Biologicals – something made from or containing human cells or tissues, such as human stem cells or skin
Medical devices – including instruments, implants, and appliances, such as pacemakers and sterile bandages
Other therapeutic goods (OTGs) – include items such as tampons and disinfectants.
Products with therapeutic use claims – such as products that claim to "remove toxins", "fade age spots", "relieve pain", "aid sugar metabolism" or "reduces inflammation in the body". For instance, sunscreen and/or moisturizers, protein powders, vitamins, supplements, and skincare products.
And to make things easier for influencers to assess, Here's a very handy decision tool to help you answer the question, Is this product a cosmetic?
Our suggestions so you can proceed like clockwork even with the new law…
The rule of thumb: Influencers are not prohibited from collaborating with businesses but any testimonials about their own personal experience with the product must not be used.
The other way about, Influencers can only give testimonials for products if they don't receive anything in return. Therefore there should be two ways on how influencers can continue to create content on these products:
Paid: gifted/incentivised, should be based on facts and tagged as a paid partnership
Unpaid: not gifted/incentivised, personal experiences are allowed and tagged as a testimonial
So if you could get your head around this, it actually makes your campaigns more straightforward and transparent for your followers' best interests, promoting trust and credibility in content, and keeps you from landing in the TGA's bad books.
Here are sample statements you can use when you create content about a product tagged by the TGA as therapeutic:
Product

Paid/Unpaid partnership

What you can say about it

Sunscreen

Paid

This product is oil-free and provides UVA protection as stated on the label

Unpaid

I really like this product because it does not make my skin look too oily

Supplements

Paid

This supplement is designed to make your skin hydrated

Unpaid

This supplement made my skin look more bright and supple
Notice the difference in the choice of words between these two types of content? You can stop worrying about the long list of campaigns you are set to engage with after the new law has been put in place. The key is AWARENESS!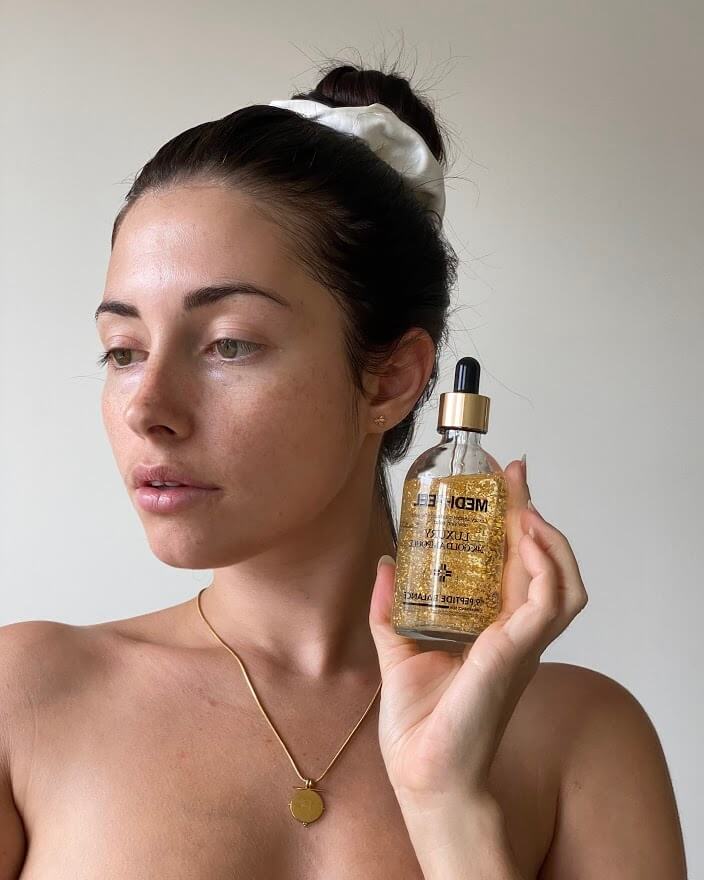 What alternative content can influencers make to endorse products?
Product placement nowadays has grown into a well-developed marketing tool with documented strategic values that spread from cost-effectiveness, brand awareness to purchase decisions.
Brands want it to look casual rather than imitating advertisements in a magazine because for the users, it seems very credible and thus affects the memory positively.
See how @eclairpiya hit the nail on the head!
Unboxings
The good news about unboxing videos is that most have a homemade feel. They aren't sleek, professional productions, but rather give a realistic experience for your followers.
Not to mention, Unboxing videos are addictive. They pass on that excitement of enjoying something for the first time!
Try-On Videos
While this is a sure-fire effective way to spike interest in a product, you should be mindful of the topic that you put in this content. For instance, if you are 'trying out' a new moisturizer through a paid partnership with a brand, stick to the basic rule: you must not make therapeutic claims that are not approved, and only state the facts as disclosed by the manufacturer.
How does this affect our partnership with influencers and brands?
We acknowledge the power of Influencer marketing in expanding the reach of brands on social media. Our technology platforms, PR Galleria and PRO Galleria, will continue to open marketing opportunities that link brands and influencers to engage in campaigns. On top of that, it is vital that influencers have a clear understanding of the legislative requirements involved before engaging in a promotion or advertising partnership with brands.
As in any engagement, influencers have a huge responsibility to their following. With this accountability, being mindful of having the power to affect your target market's choice of products should be the top priority.
We encourage transparency between the influencer and their audience and support the TGA's goal to ensure that consumers have the ability to make informed health care choices, free from undue influence. Digital and social media have taken off as marketing and advertising platforms in the past few years and we are all for promoting responsible behaviour in the digital marketing ecosystem.