A Managed Campaign
From trending YouTubers to the most popular beauty salons, PR Galleria invites the right media, influencers, VIPs and salons to experience the sample.
The Brand Invitation
Beauty brands offer free samples to a carefully selected network of media, influencers and VIPs.
The Genuine Request
Magic happens when members that are genuinely interested, request the sample. Gone are the days of mass sample send outs that may never be used!
Trial & Share
Now the fun part – salon owners and members test out the product, and share results to their audiences across media and social media.
PR Galleria for beauty influencers, media and VIPs
PR Galleria modernises the way for beauty brands to send their samples straight to influential people and within the beauty industry. We connect brands with Australia's top beauty bloggers, influencers, reviewers and salon owners. Whether it be skincare, cosmetics, beauty procedures or haircare, we have simplified the way beauty brands sample to influential people.
PR Galleria for Trade Samples
Through our large and growing beauty buyer database, PR Galleria can efficiently sample beauty products to salons, day spas, hair salons and retailers. PR Galleria goes above and beyond by revolutionising how beauty samples are traditionally delivered to buyers with our Samples Concierge service.

We have proven to drastically reduce the manual work for your brand, providing a fully managed service from influencer engagement to buyer lead management. This allows you to reduce costs and time on:
Influencer Sampling – target the right influencer, media or VIP for your beauty product
Trade Sampling – easily offer samples to beauty stockists and salons
Direct Marketing – we create edm content and sent to our growing database
Sample Inventory Management – we manage logistics from delivery to tracking
Lead Management – we liaise with interested parties and put you in direct contact with buyers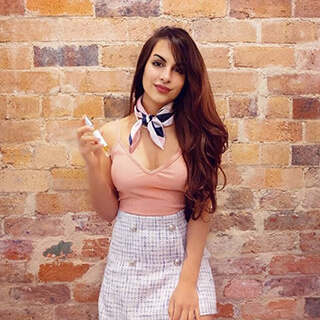 Case Study: Sonia Washburn Fragrances
Sonia Washburn is an award winning Australian business that creates natural aromas and perfumes. PR Galleria was able to sample out 5 of her fragrances in just 48 hours to Instagram bloggers, makeup reviewers and male lifestyle influencers.
See more case studies here.
Request a PR Galleria Demo
PR Galleria is a fully managed platform designed to save you time and money.
Save costs on influencer search
Personalized media, influencer and VIP database
Save employee time on engaging influencers
Available in 12 Asia Pacific countries
Expert campaign management
Samples carefully monitored
Customized campaign reports