There's no denying that when new a technology gadget or video game is released, there is a flurry of excitement amongst consumers, as they share social media posts, put in their pre-orders, and react over unboxing videos and reveal articles. What drives this excitement is the anticipation built up through influencer marketing and product reviews.
The hype and exposure around today's technology and video game market stem from the insights provided by industry experts. What is this new gadget all about? How impressive are the features? How is this different from the older version? People are curious and want questions answered.
These experts, or influencers, are individuals with a decent following on their platforms — Twitch, YouTube, Instagram, Blogs, Twitter, Facebook. Their content is focused on the latest technology or playing the new video game title. 
Recently, big technology and game publishers are turning to these influencers as part of their marketing campaigns. This is because these influencers, sometimes called "creators", publish genuine content about the products they tried and tested. They have credible voices and highly engaged fans who believe in them and trust in their recommendations.
Digging further, we see these influencers speaking to their audiences in a very personable way. They talk about gadgets and video game-style extensively, enumerating all the benefits and features of a single piece but not in an overly technical manner. They bring their persona to their audience by showing authentic reactions to products and explicitly showing how and why they use or play them.
Game industry and technology industry influencers create a large impact on the retail industry, by promoting products with a sense of authenticity that builds brand awareness among audiences. The real value, however, comes from the fact that engagement rates can be up to 60% higher with influencers than with their celebrity counterparts (McKinnon, 2017).
From mobile apps, casual gaming, esports, to highly sought-after gadgets, brands continue to leverage influencers because they work, and they serve as an extension of their brand. They don't just promote the product; they help to foster a healthy relationship between their followers and the brands they promote.
PR GALLERIA CASE STUDY: Sampling The Last of Us Part II drive in just 48 hours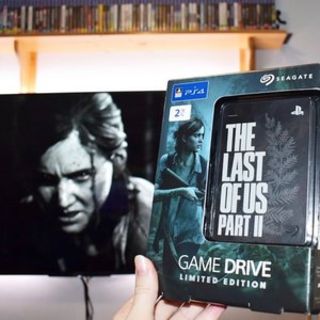 Tasked with distributing 10 The Last of Us Part II Seagate drives to top gaming influencers in exchange for unpaid exposure, PR Galleria was able to achieve all results within 48 hours! Sampling out product (with a tight deadline!) has never been easier.
See more case studies here.